Better marketing through better writing.
It's as simple as that.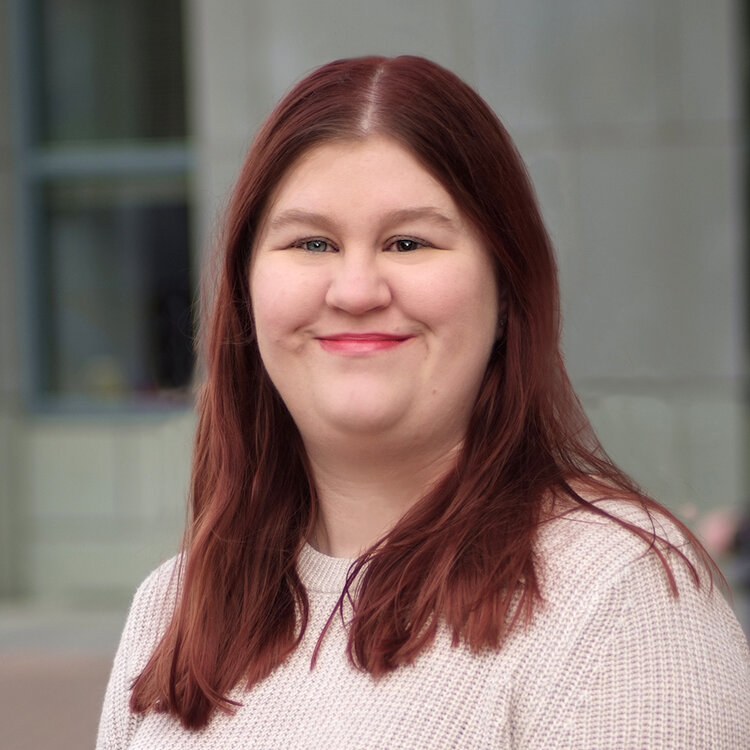 One of the most important lessons I've learned while singing in choirs is how to make my voice heard. Just as important, though, is the ability to make my tone match the sound of different groups, delivering a harmonious performance regardless of the type of music we're singing. These skills let me amplify my clients' voices, making sure their message is heard loud and clear.
My experiences have given me invaluable insight into the way different businesses interact with customers. From getting Ecuadorean students to sign up for English classes to creating detailed product descriptions for professional plumbing tools, from writing email funnels for a college consultant to enticing bridge players to play in a new location, I've done it all—and now I want to help you with your project, too!
My hobbies span a wide variety of interests, from avidly watching hockey to knitting sweaters for friends and family. Both require a keen eye for detail and the ability to pay close attention to every part of what's going on while also keeping the bigger picture in mind. These are skills that I happily bring to my copywriting as well, ensuring that every client gets my absolute best.
I'm a lover of research and an ardent follower of best practices, and I keep up to date with the latest trends in copywriting, SEO, and marketing as a whole. Get in touch with me to put my skills and experience to work for you today!
Services
I can provide any and all types of copywriting that your business needs to thrive and grow.

Direct response
Websites
Emails
Digital ads
Social media
Product descriptions

Audio persuasion
Podcast ads
Radio ads
Video scripts
YouTube ad scripts
Commercial scripts

Static copy
Whitepapers
Sales letters
Articles
Brochures/flyers
Press releases
…and more!
Ready to get more customers?
Your business helps your customers.
Let's work together to bring more of them to you.